DECORATE YOUR SPACE WITH NATURAL FLARE
Elements of nature in your classroom or home can help create a more peaceful environment more conducive to learning.
How do you want to display your mobile?
There are a few different ways you could display your piece. Your cranes or other items can hang on string attached directly to the ceiling, or they can hang from a branch or stick that is secured to the ceiling.
If you can't easily hang your mobile from the ceiling, you can always attach your cranes or other items to a slightly smaller branch standing upright in a vase. Just be sure to weigh down the vase with sand, rocks, shells, or glass beads so it won't tip over and break.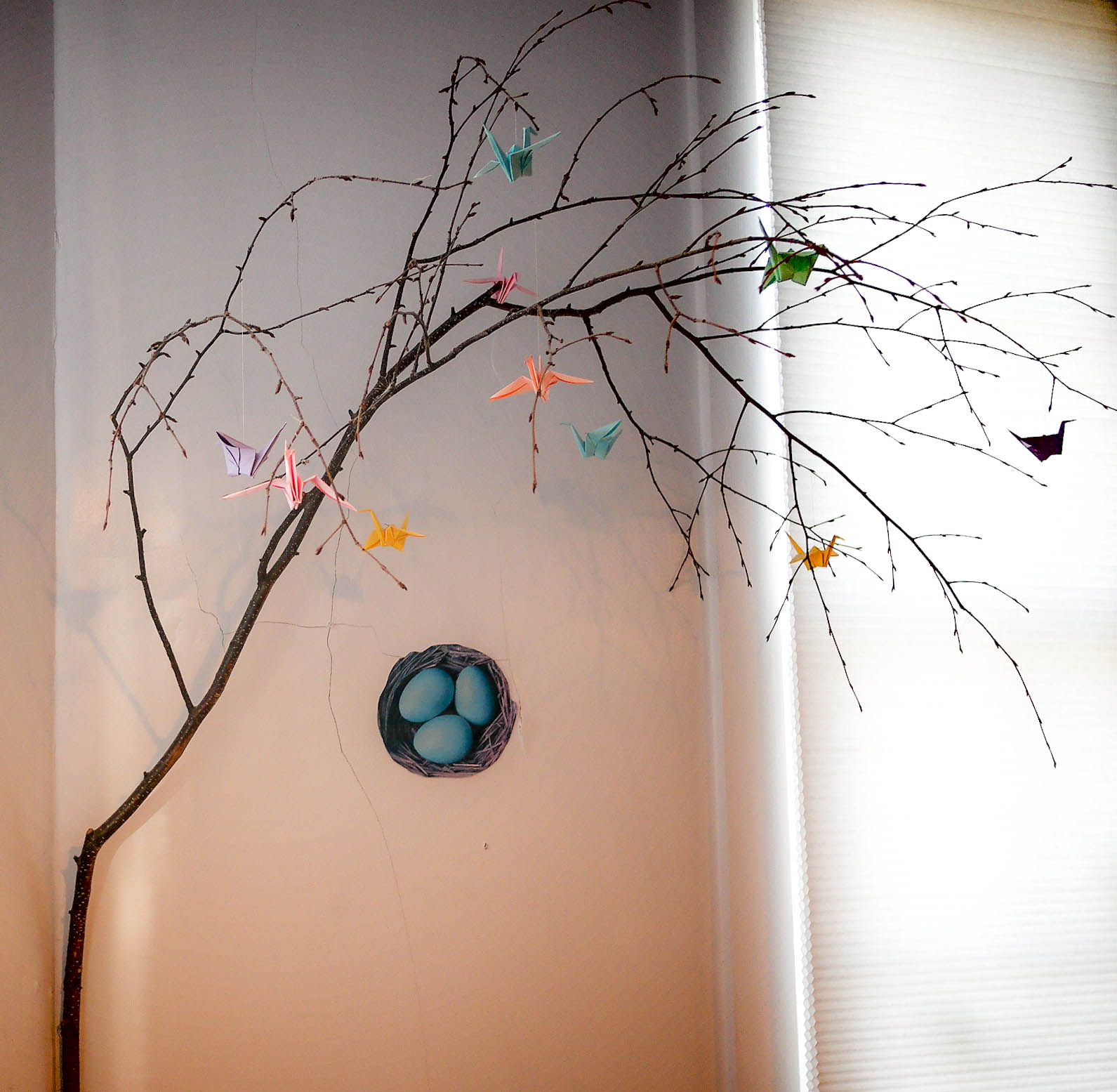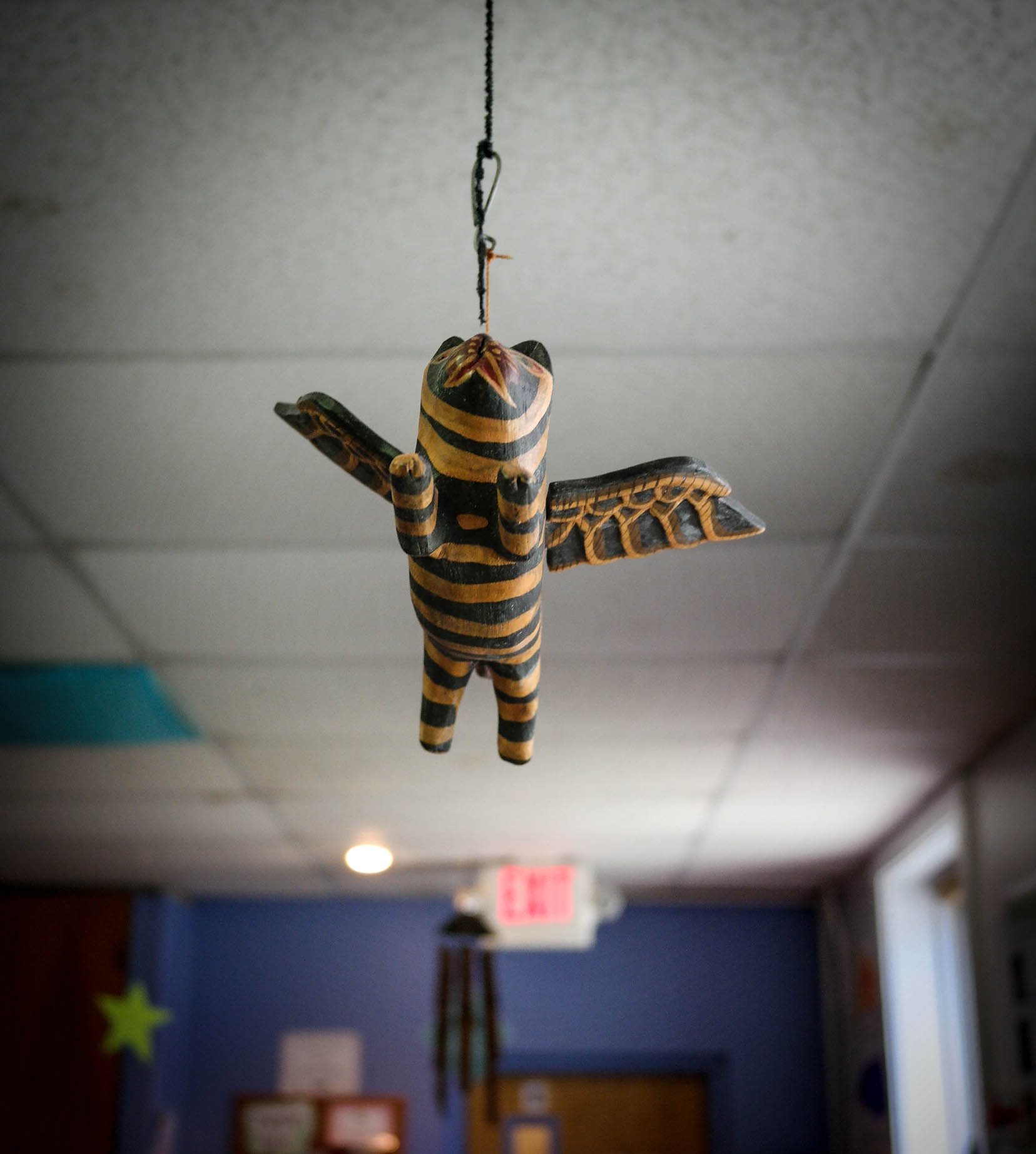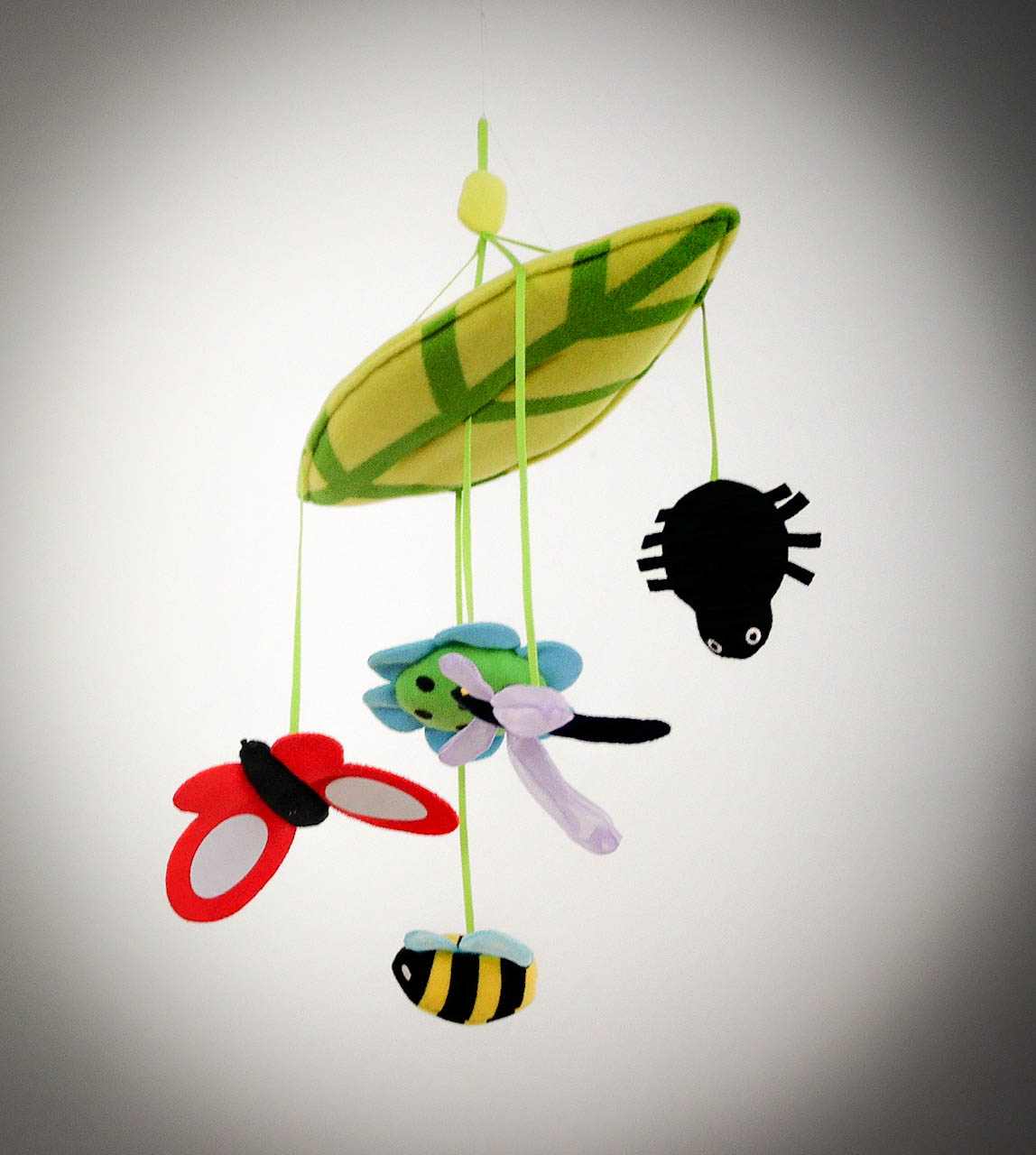 Variations
What else can you use in your mobile?
Origami cranes are just the beginning of what you can use to make a beautiful, nature-rich decoration for your classroom or home. Use whatever materials you have on hand or could easily acquire, and use them to build on your children's current interests.
In addition to your cranes you can make interesting and creative mobiles using pine cones, colorful leaves, feathers, felt clouds, painted cardboard shapes - the sky is the limit!
Instead of cranes, you could also make origami fish and hang them with seashells and strands of seaweed-like green yarn, and silvery sequins for an underwater themed mobile.